CodeDay - Spring 2014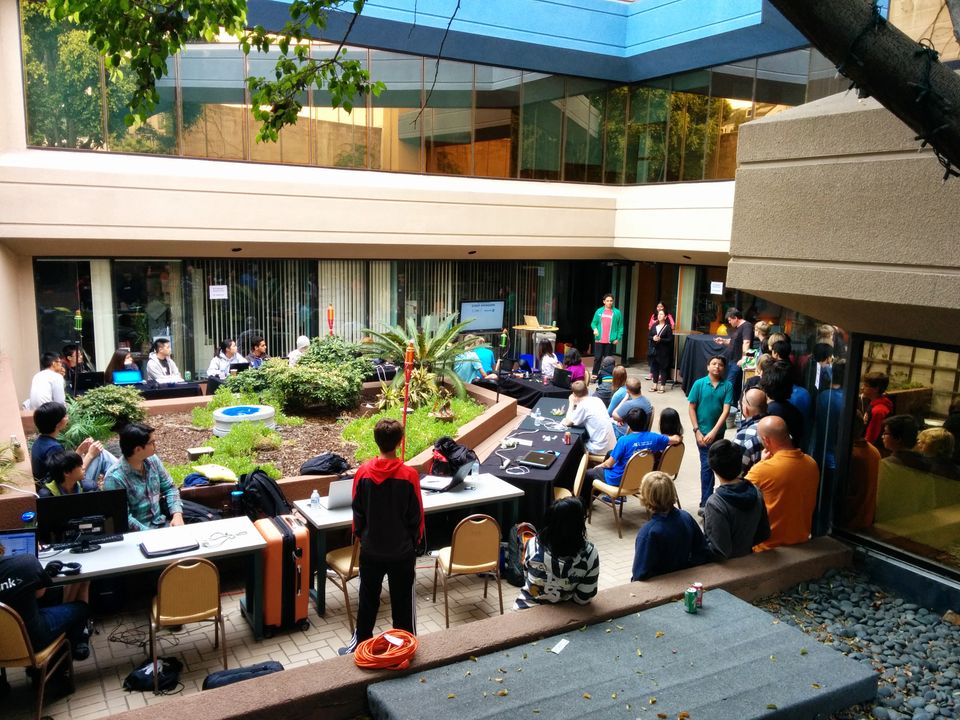 Codeday is a programming marathon that took this weekend at 23 locations across the nation. I was part of the organizer team for the San Diego CodeDay, which was hosted at CyberHive.
The doors opened at 11 and shortly there after a slow trickle of people began to come in. The event began at noon with the kickoff where the sponsors were introduced and the event details were discussed. A game of Rock, Paper, Scissors got everyone excited and ready to pitch their ideas. Several ideas were pitched, ranging from the revival of old games to a device that would help get your cat home with lasers. After a short period, definite team began to emerge and each team went to their own little area. Lunch was provided by Landini Pizzeria. The teams began to program their various ideas, and as the night approached, many teams moved inside until only a few remained outside.

The Outside Patio at around 8
They too would later move inside.
Dinner was provided by Papa John's Pizza, and the coders were quite pleased. We then progressed to Team Photos after feeding time was over.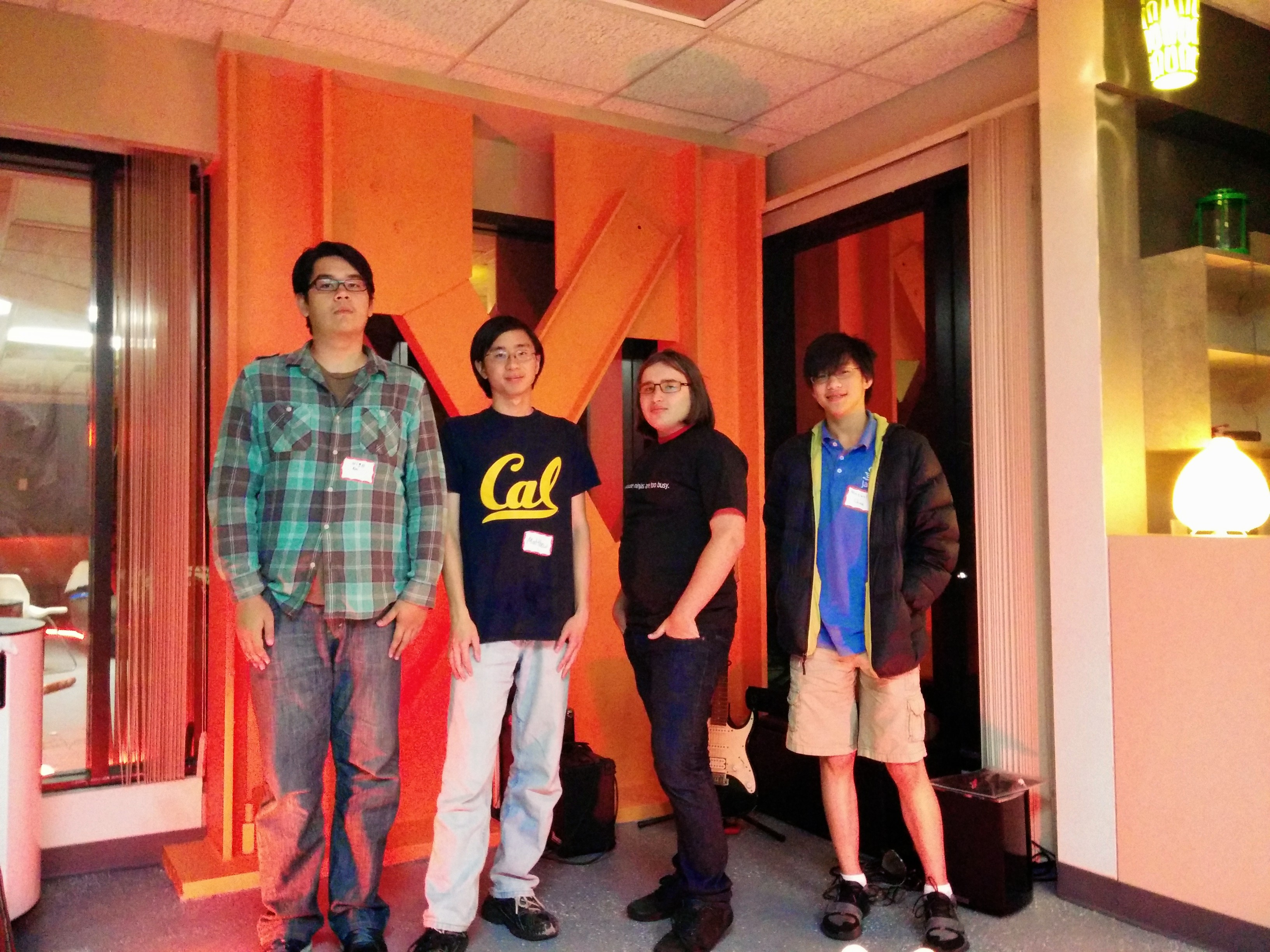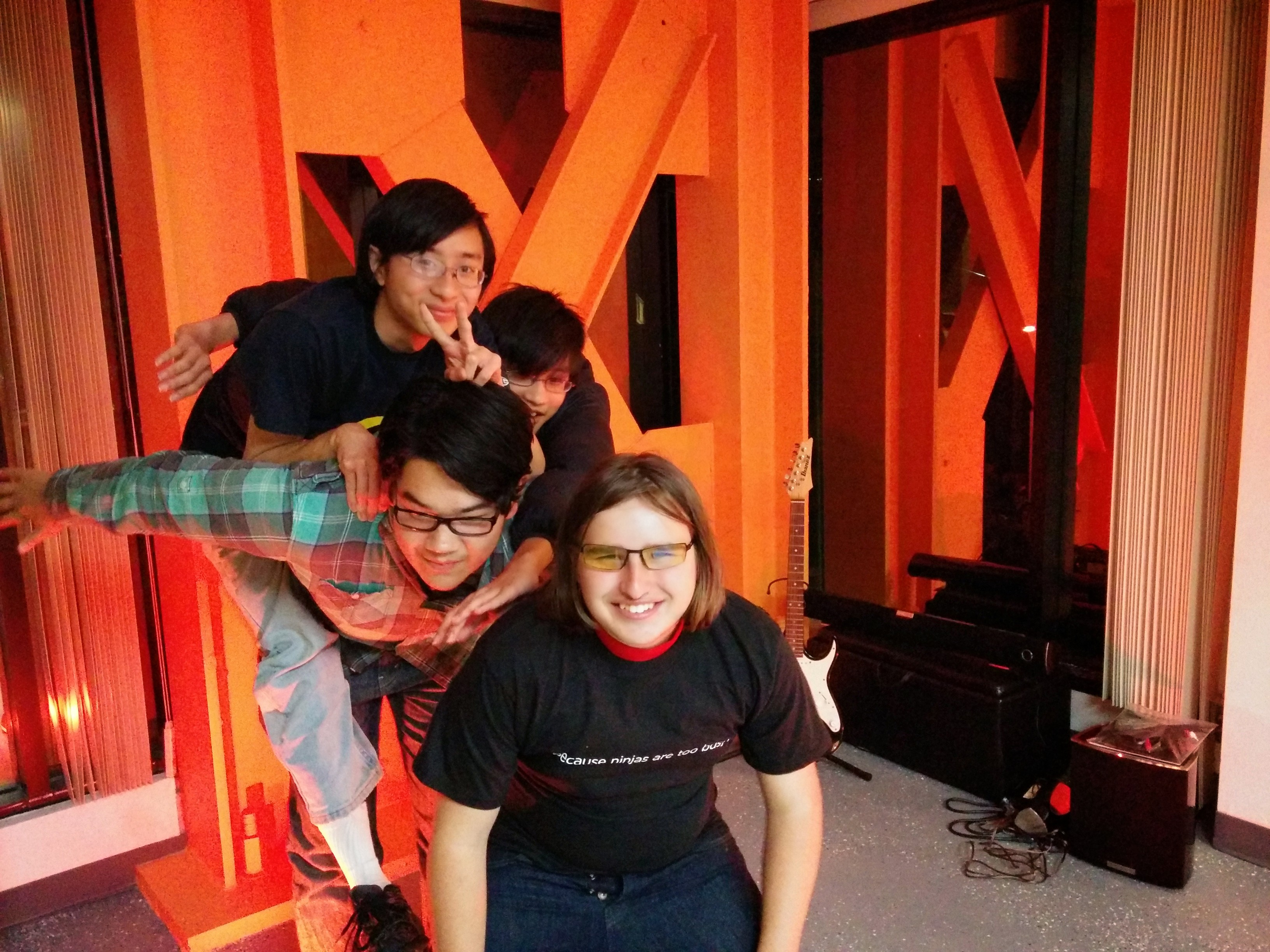 ]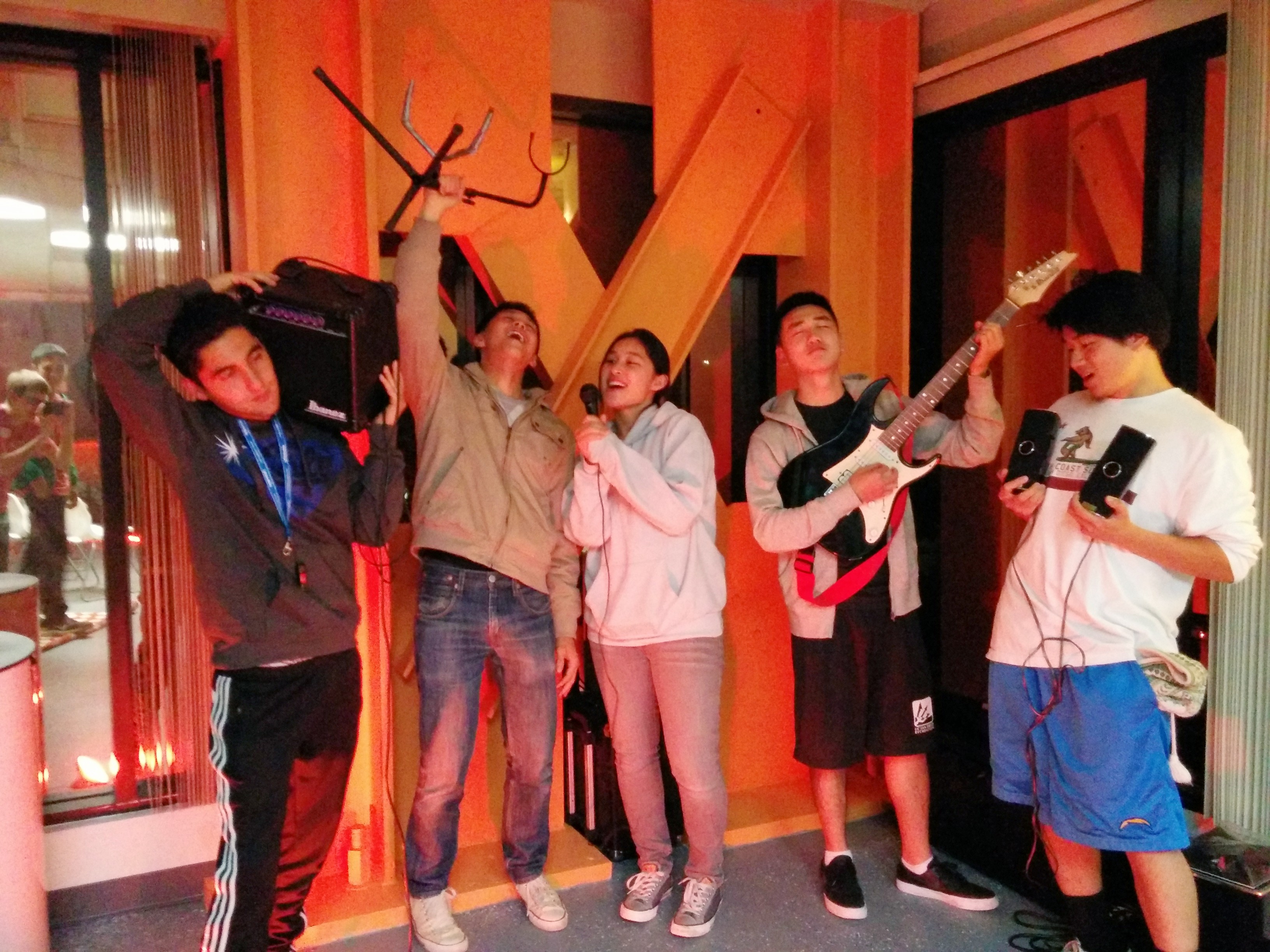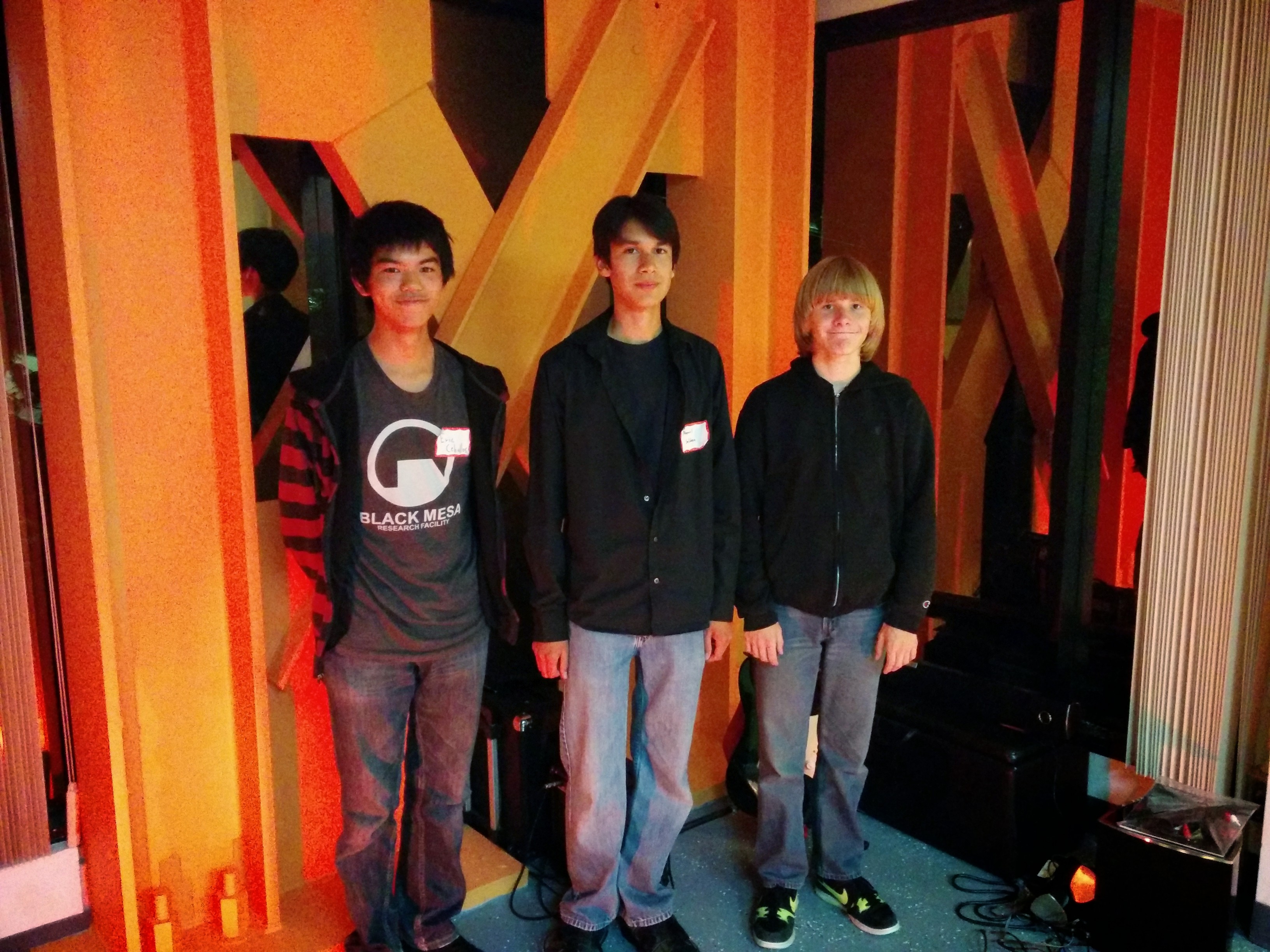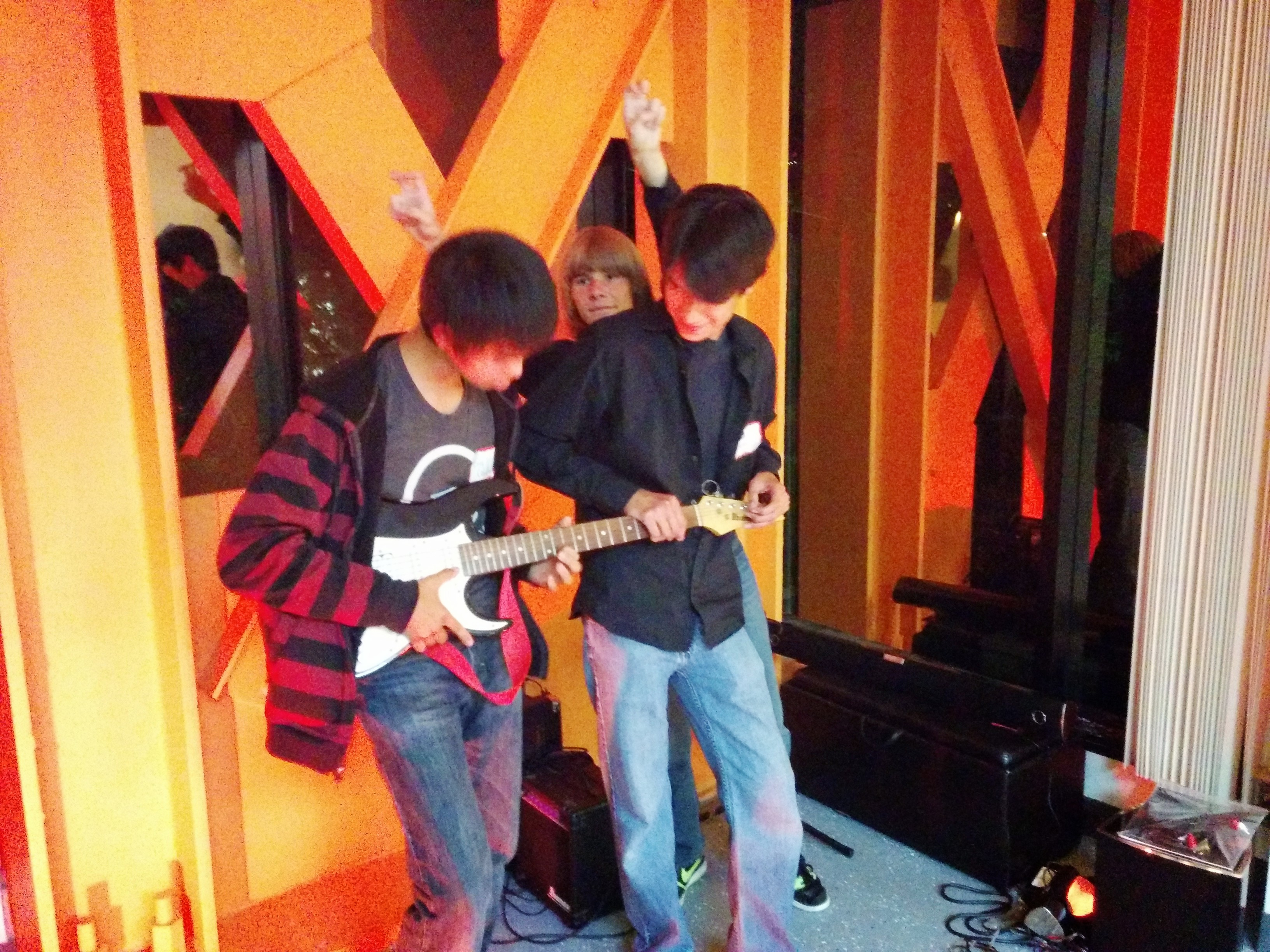 The teams worked through the night and were hardly disturbed by our frequent visits to take photos or to ask how they were doing.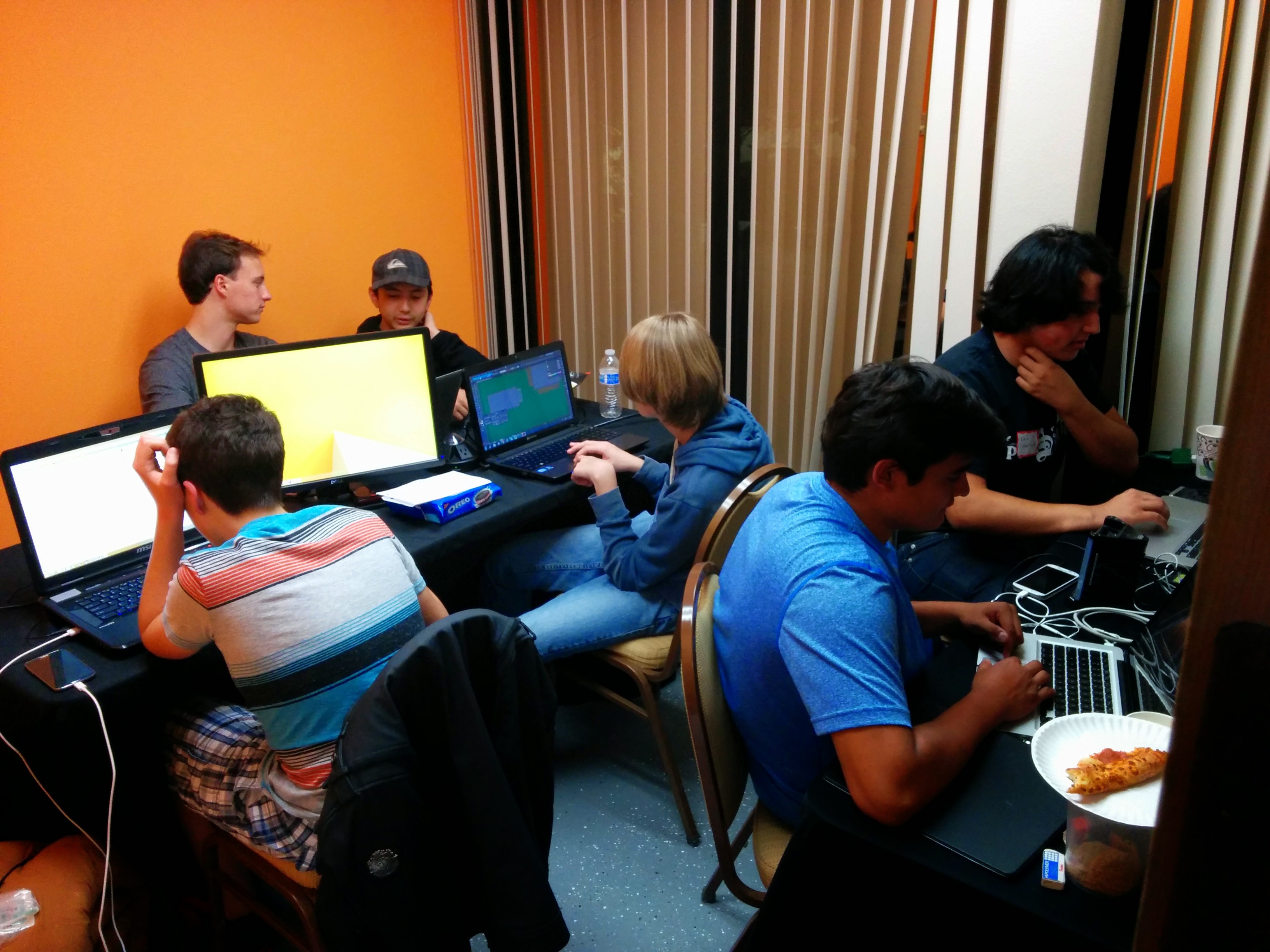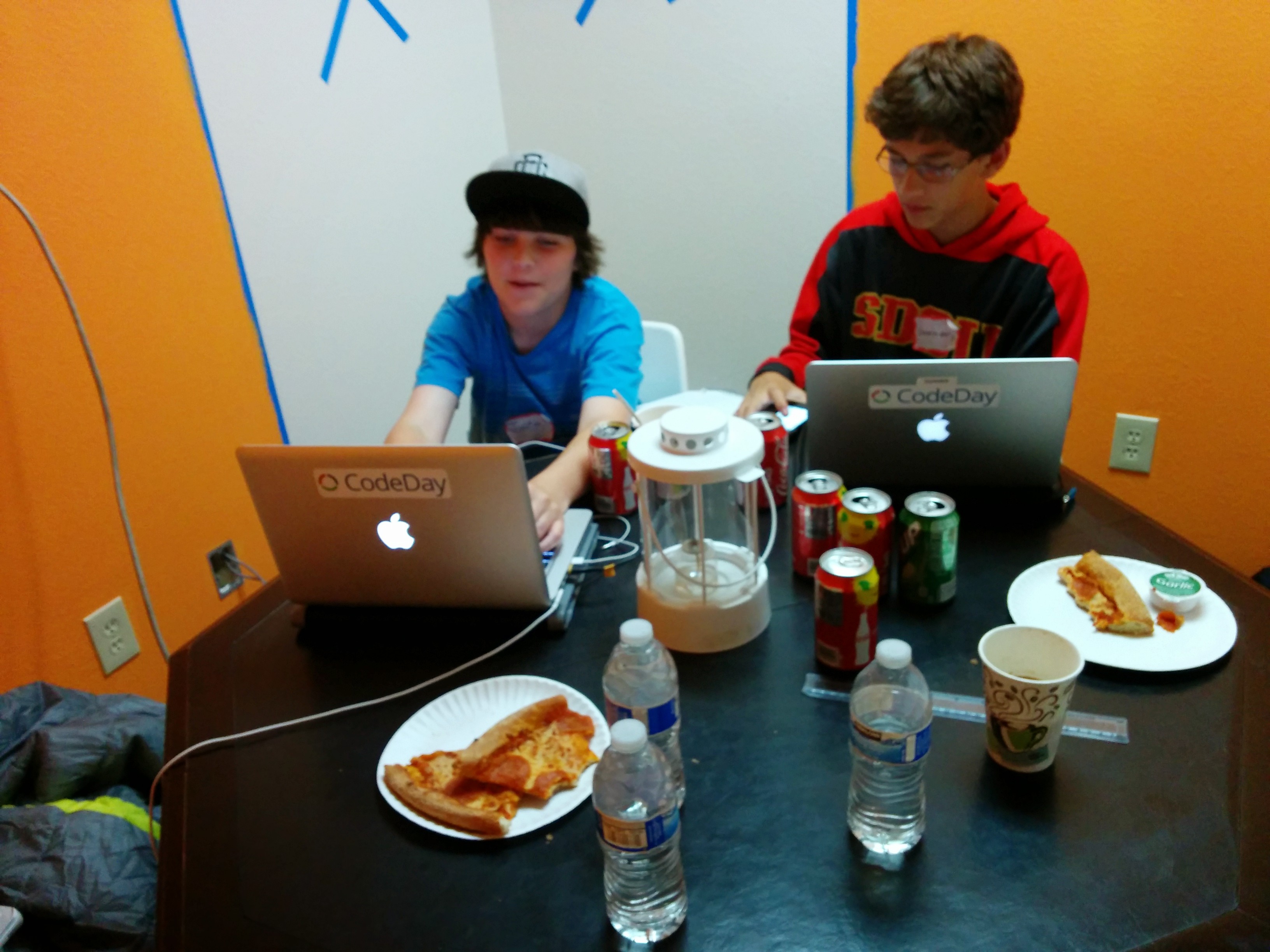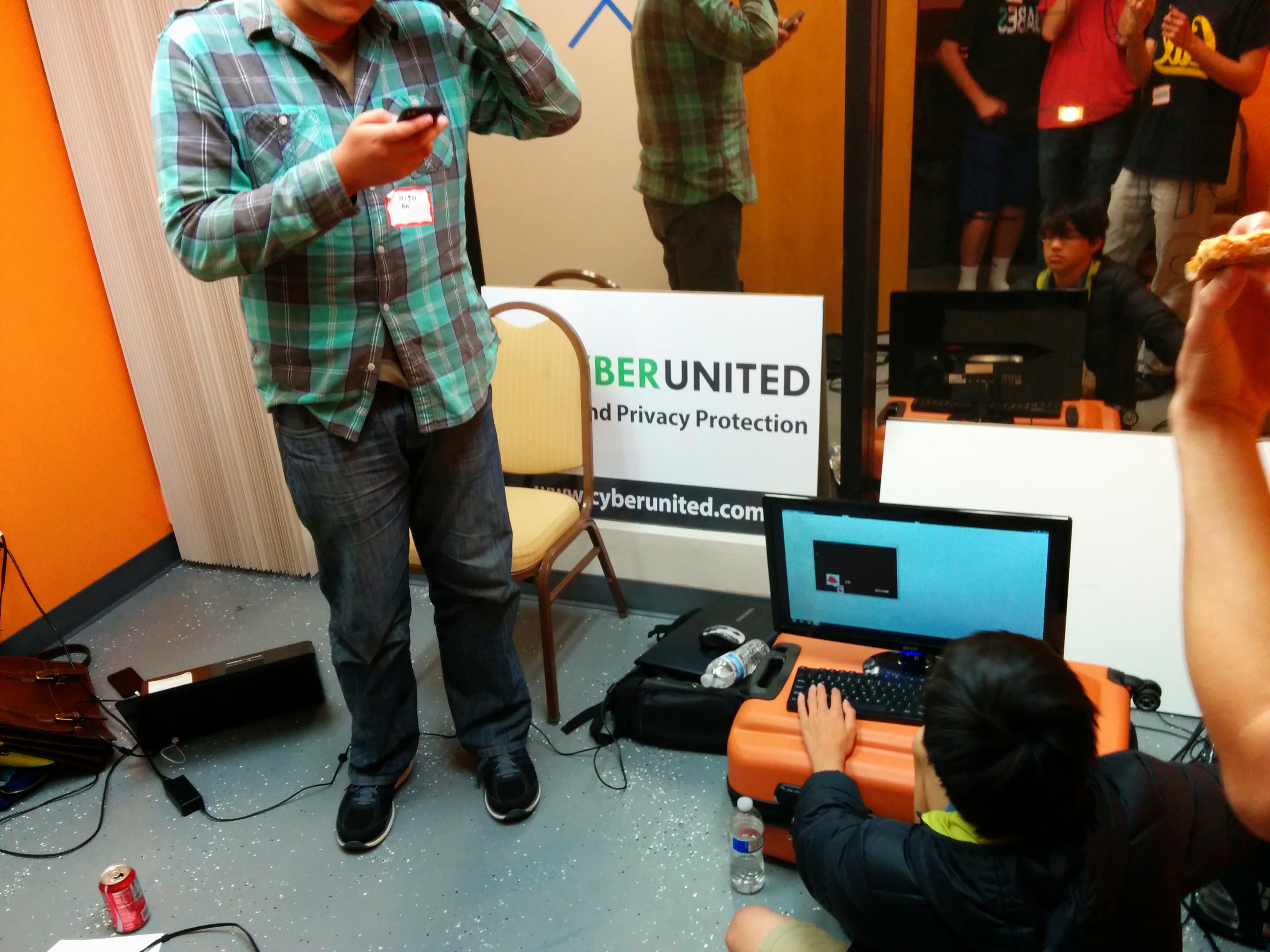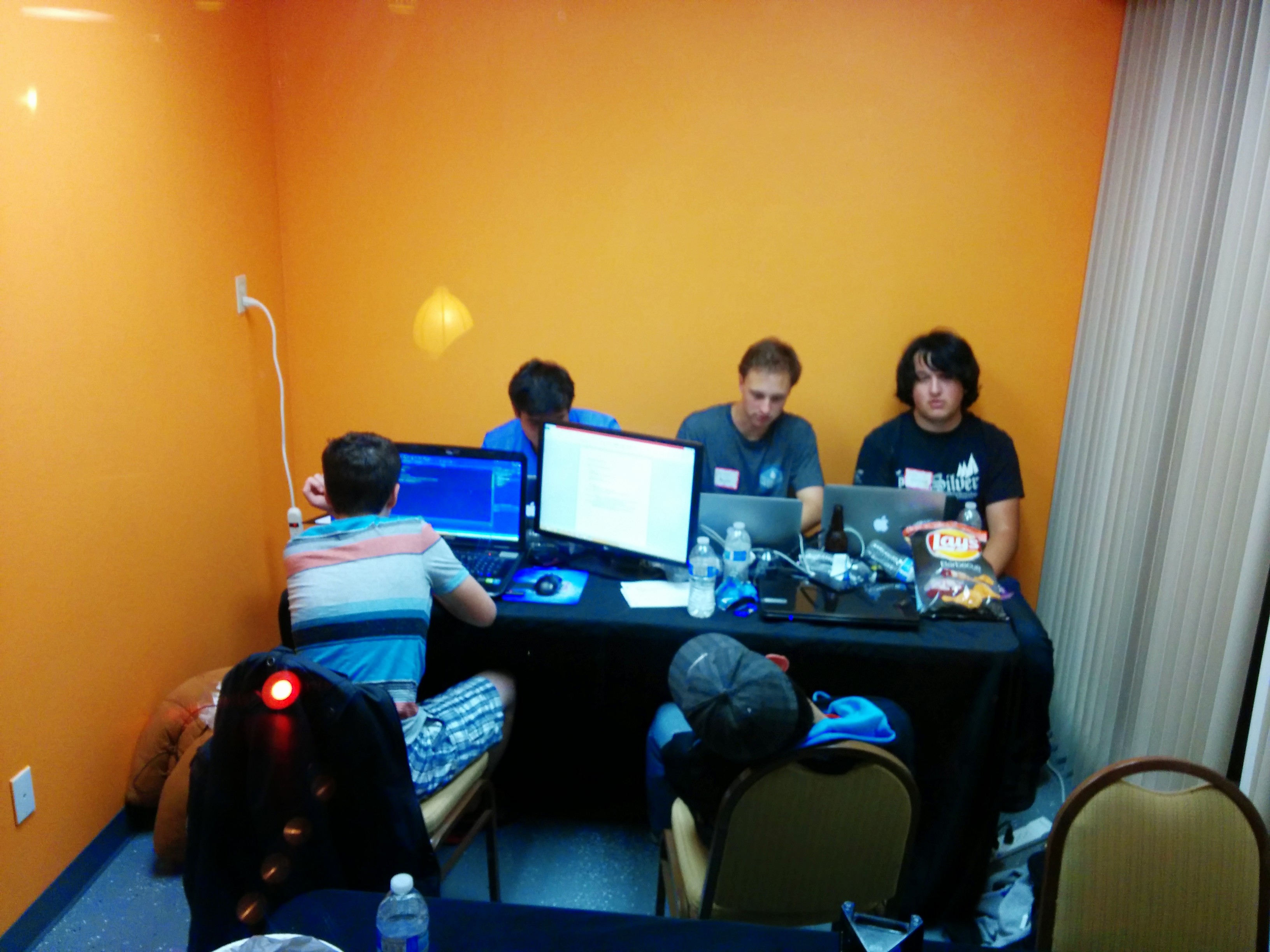 The Midnight Snack helped keep people awake, but there was no helping them at 4 AM when people crashed. There were people sleeping everywhere. And TJ, Tyler and Myself made it our mission to wake them. TJ Horner used the development tools on His Chromecast to replace the text and Images that were displayed when I cast music via the Play Music app on my phone, it was that time in the morning.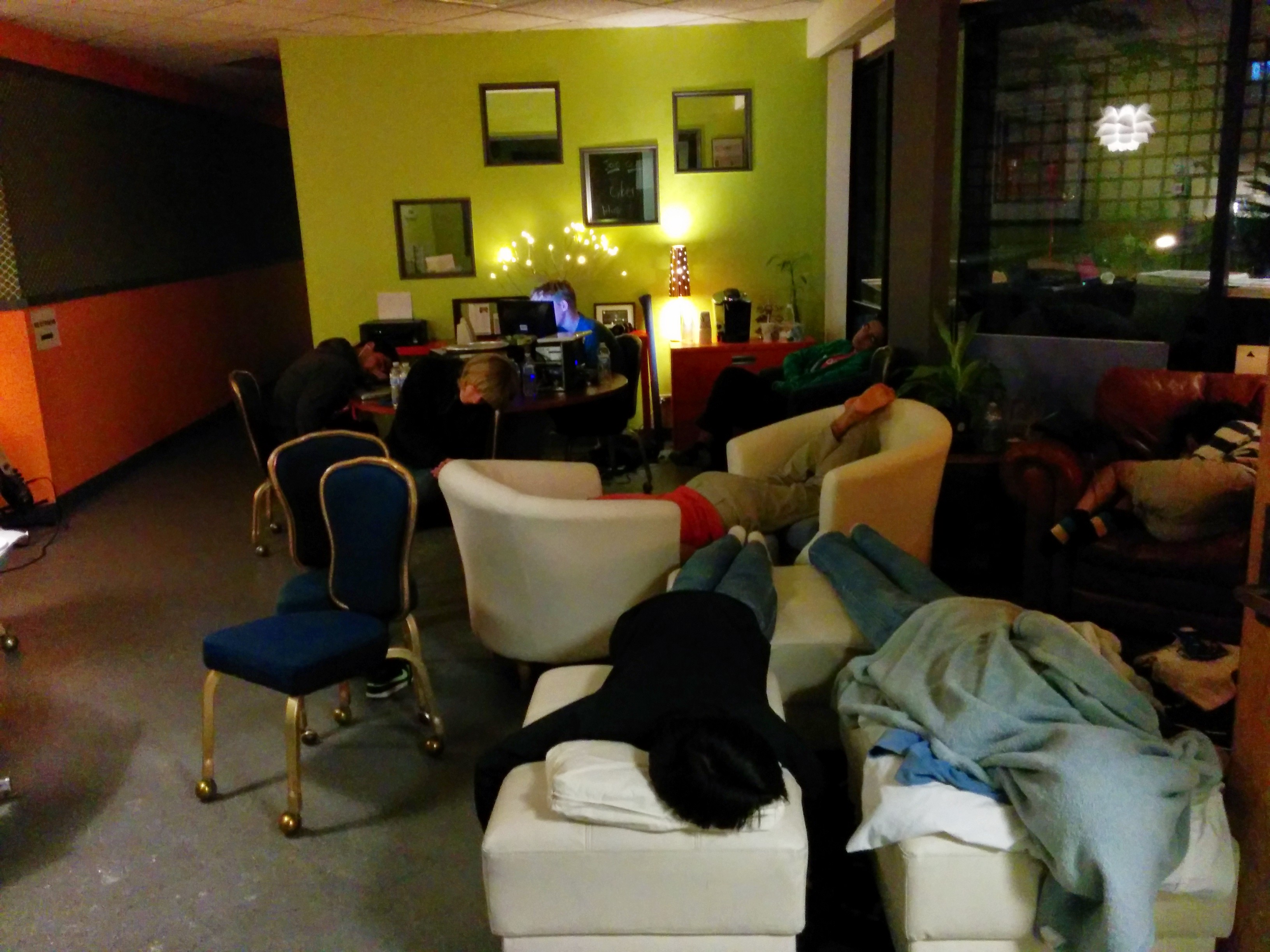 Bodies Everywhere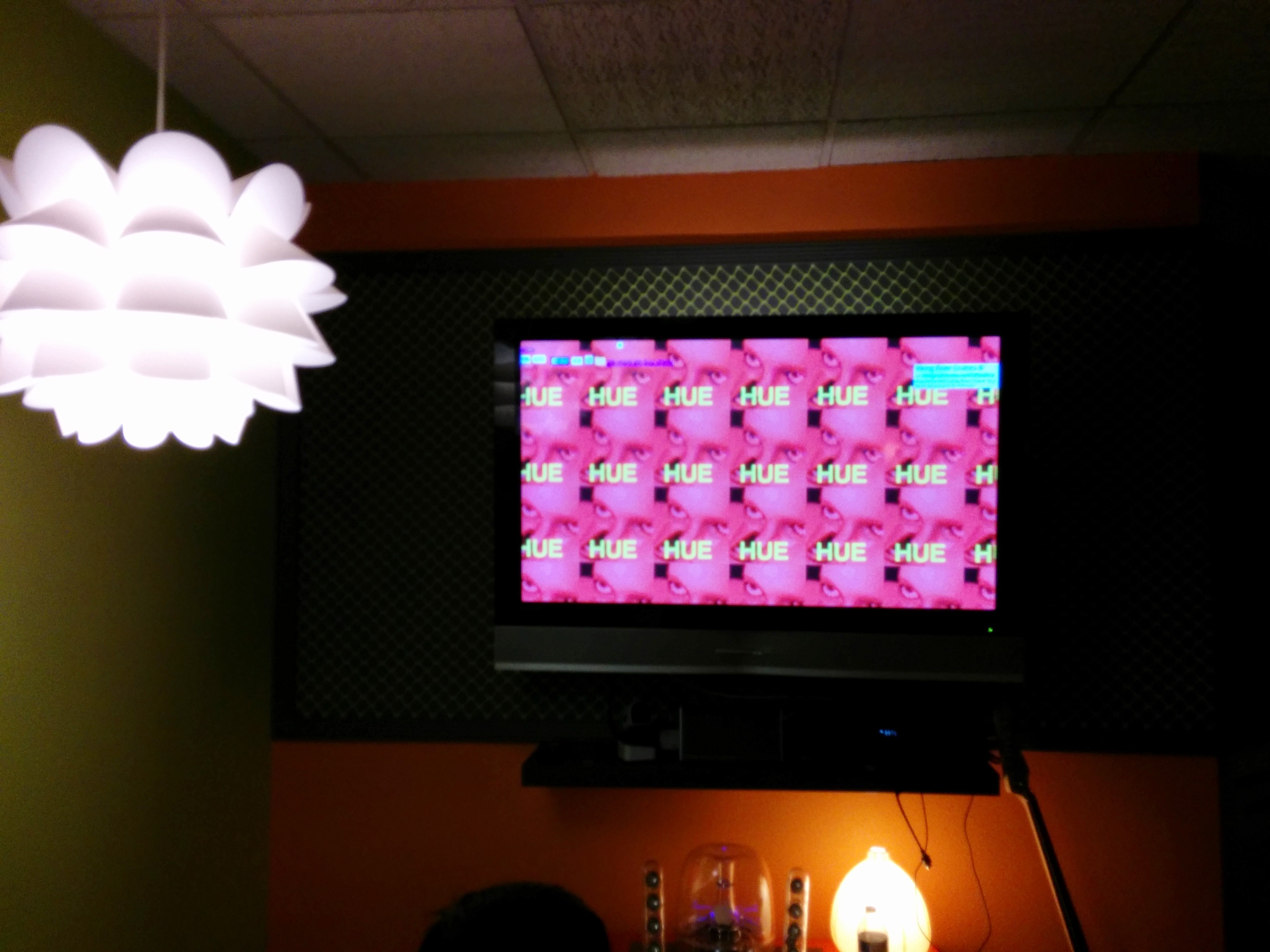 HueHueHueHue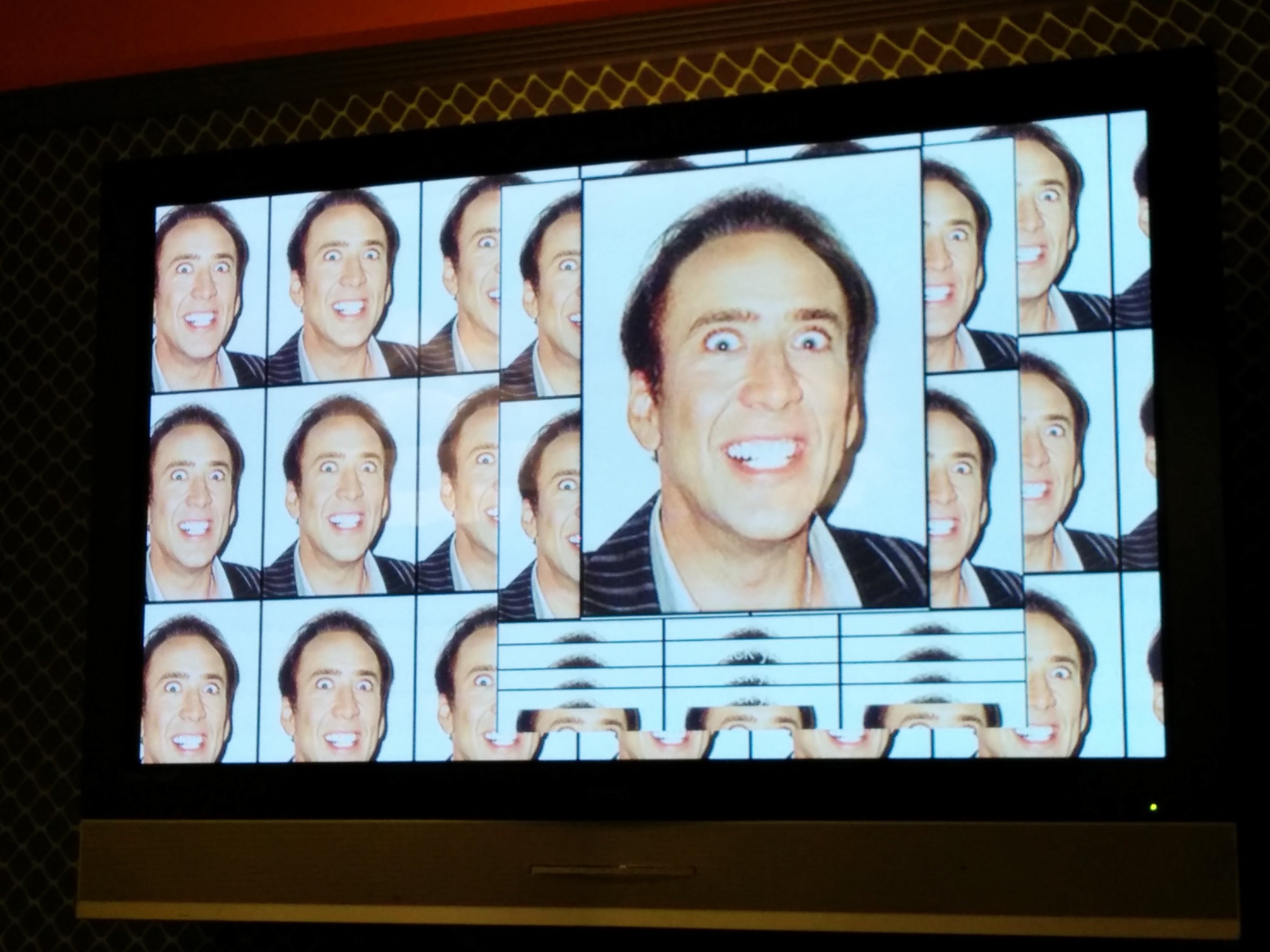 Nick Cage
Amongst our laughing, nobody woke up. Most people woke up at around 6 and we went down to the harbor for a short 2-3 mile morning walk.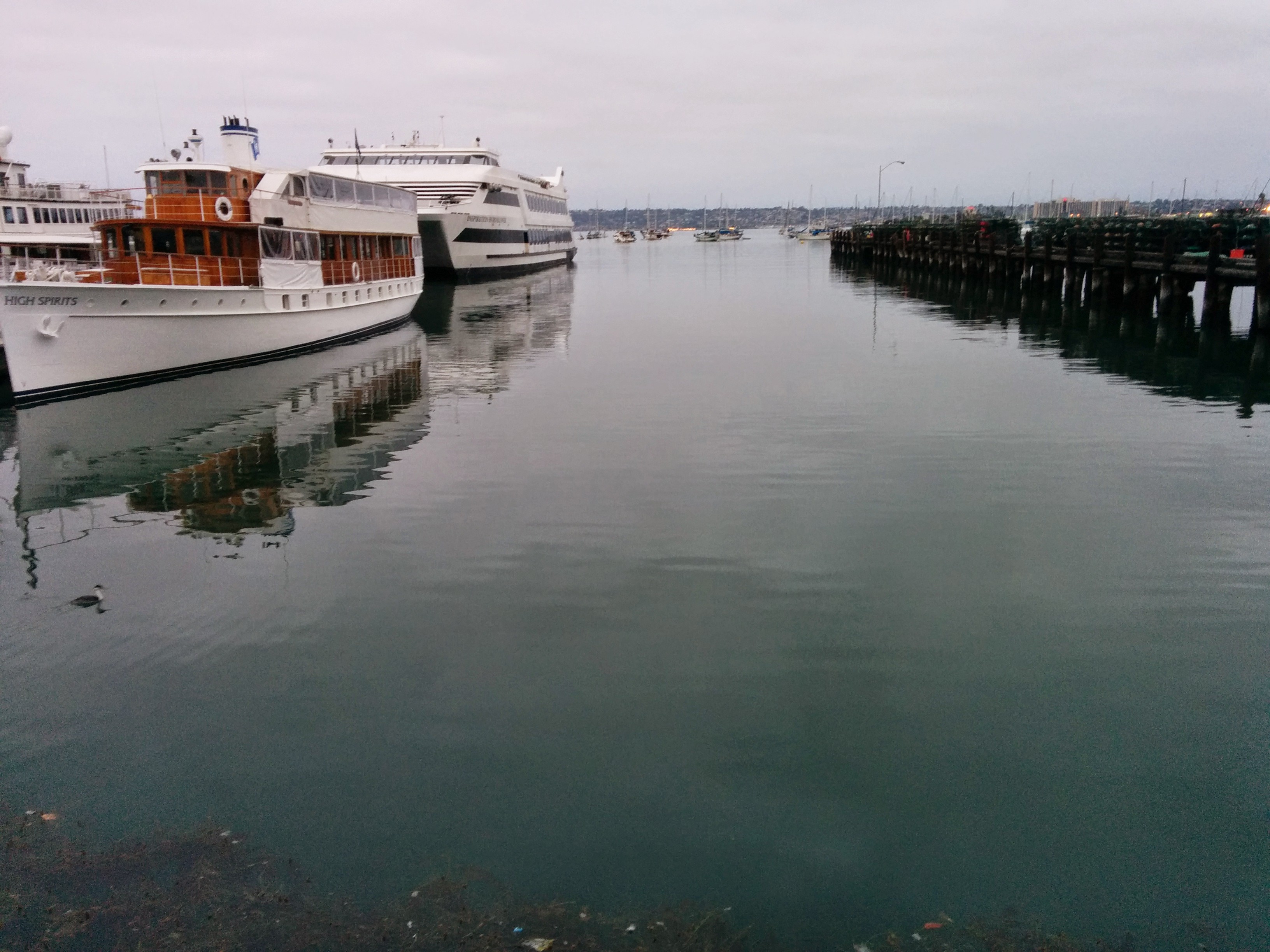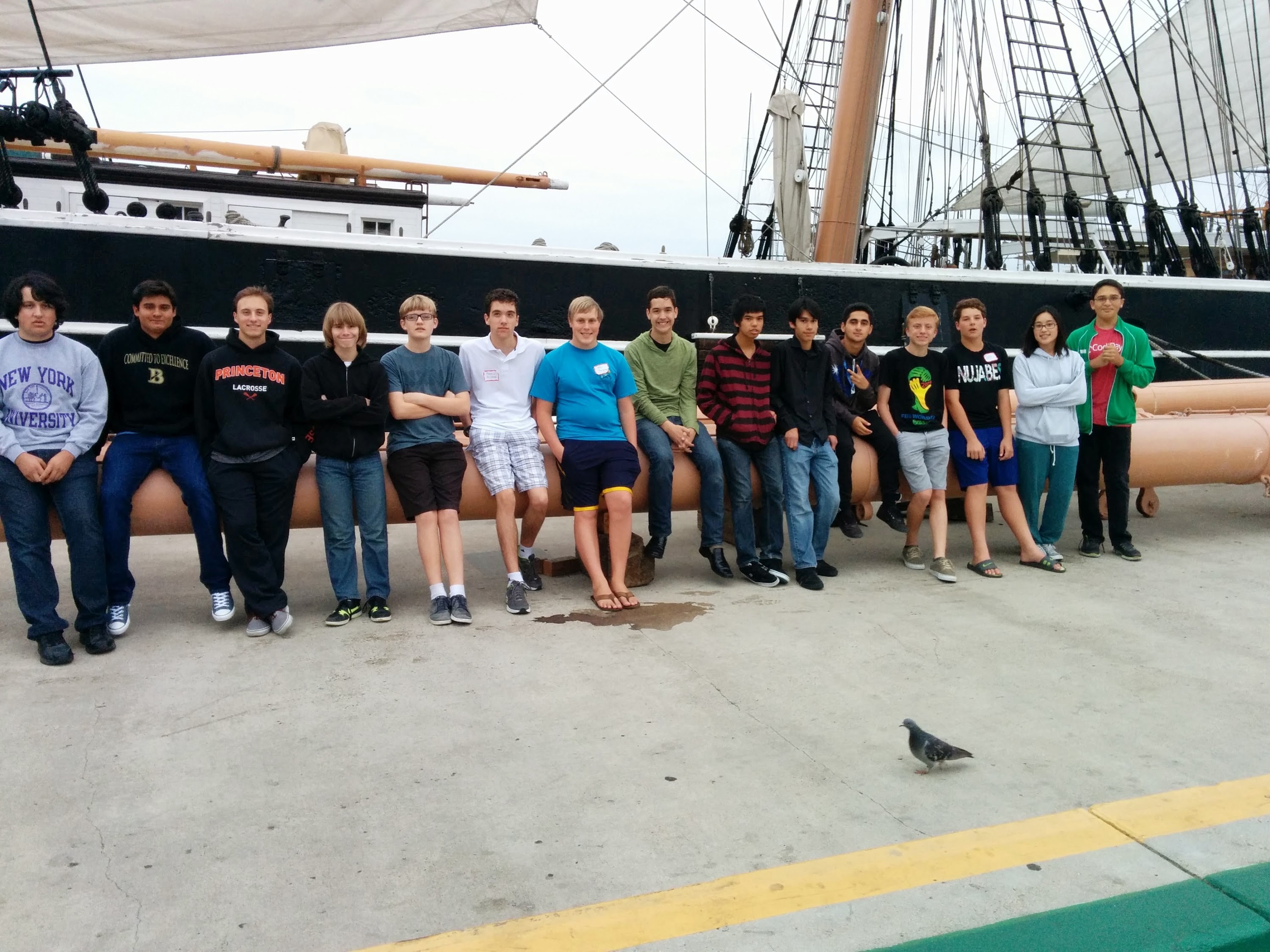 In front of the Star of India
Breakfast arrived shortly after from the Einstein Bros. There was a mad dash of coding as the 2 hour warning was announced.
At 9:45AM the Judges made their rounds and presentations followed at around 10:45 presentations began. The judges faced a tough deliberation, and the awards were given as listed below.
Awards:

Best Game: Team Adrevenue – Tower Defense with Ads
Best App: Benrud – Nova Launcher Theme
Best Overall: Super 72
Most Fun: Team Hot – High School Sim
0-60 Award: Those Programmer Dudes – Shoot the Squirrel
This event was a blast, and everyone who was there had a lot of fun. The Organizers: Aaroh, Ankit, Achi, and Myself Thank the Sponsors and Attendees for supporting CodeDay and StudentRND.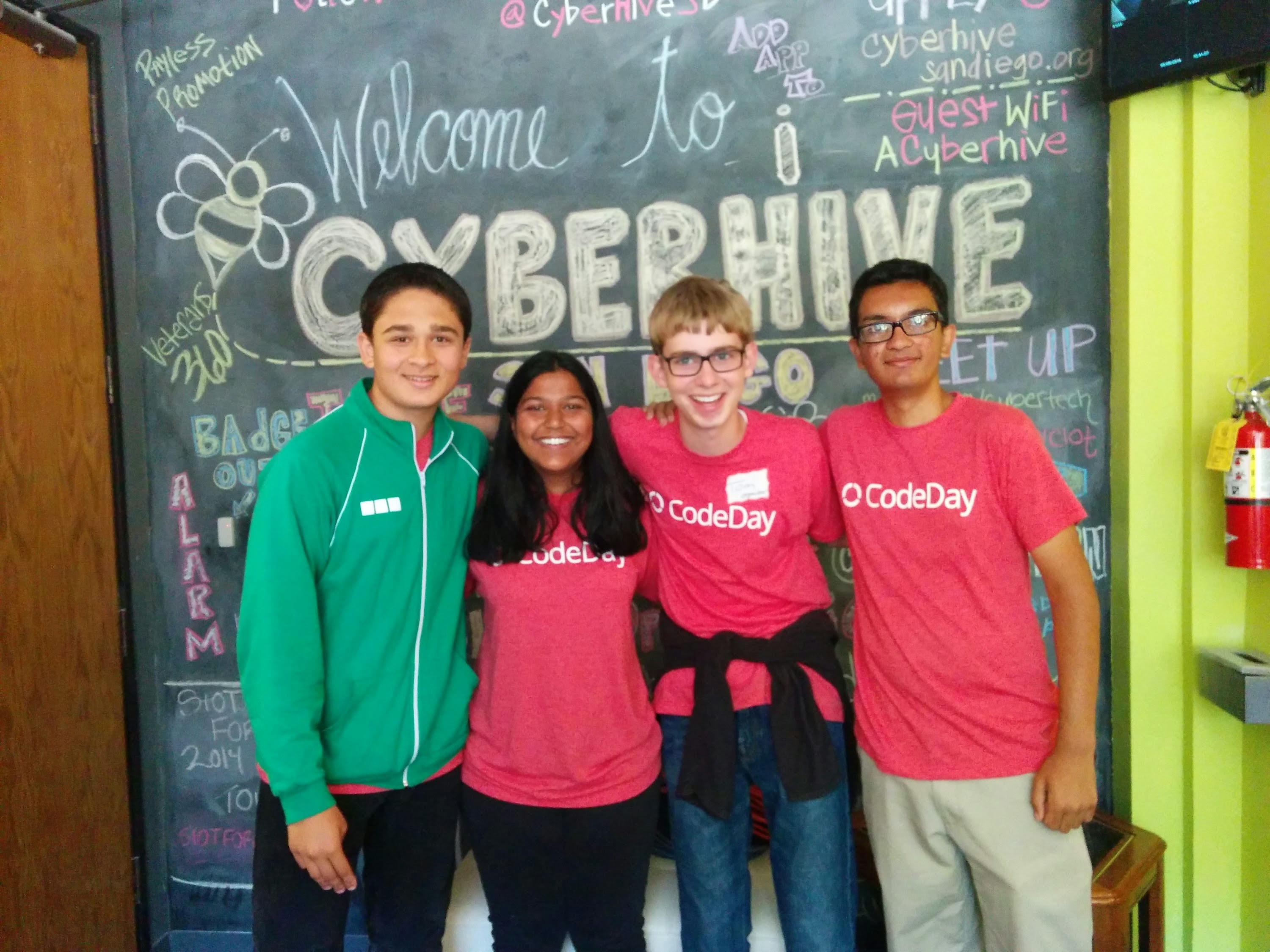 The Organizer Team